Service of Hope and Healing
7pm, Monday 30th November 2020
St Barnabas' Anglican Church, Broadway.
57-61 Mountain St., Ultimo.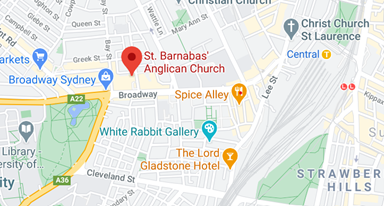 Hope and Healing is a service of healing for survivors of abuse, and for those who care for someone who has experienced abuse. Formerly called Tears and Hope, it has been held annually since 2011. The service is contemplative in style and includes prayer, music and time for reflection. A light supper will be served afterwards. Social distancing and other Covid-safe policies will be observed.
All welcome.
Onsite parking can be pre-booked for those who have special needs.
Please contact PSU chaplain Belinda Burn for more information.
Tel: 9265 1500
Email: belinda@safeministry.org.au