The Faithfulness In Service Conference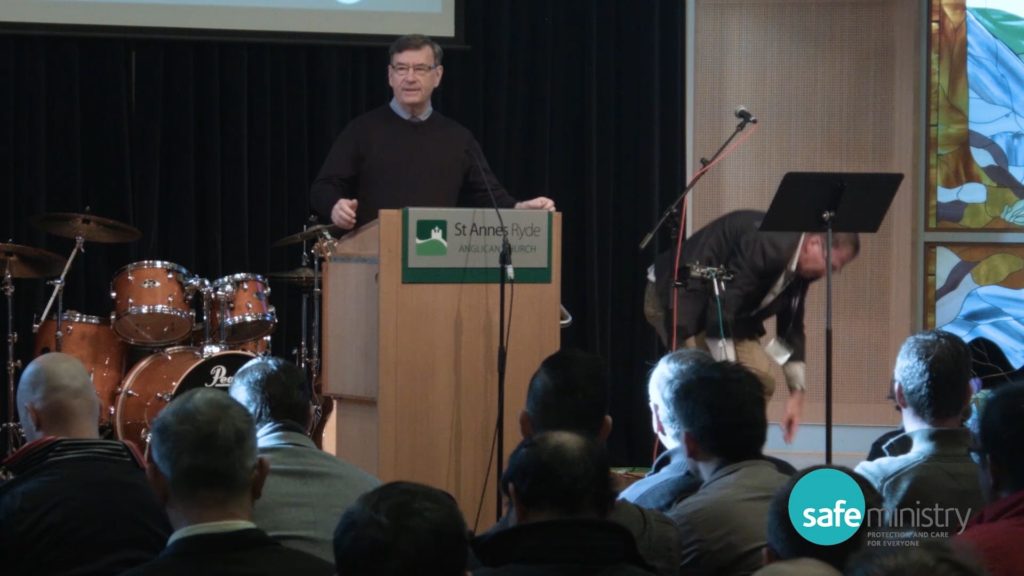 This conference is held every three years at the request of the Archbishop. A form of in-service training, attendance at the the Conference is required of all licensed clergy and authorised lay workers in the Diocese.
The one day Conference is usually repeated over the course of a week at 4-5 locations. The content at each location is identical.
Videos of all the sessions from the 2017  Conference can be watched below.
2017 Faithfulness In Service Conference – Session 1
Bible Study – Archbishop Glenn Davies
2017 Faithfulness In Service Conference – Session 2
Core Strength – Keith & Sarah Condie – Part 1
2017 Faithfulness In Service Conference – Session 3
Core Strength – Keith & Sarah Condie – Part 1
2017 Faithfulness In Service Conference – Session 4
Andrea Musulin – Domestic Violence – Part 1
2017 Faithfulness In Service Conference – Session 5
Andrea Musulin – Domestic Violence – Part 2