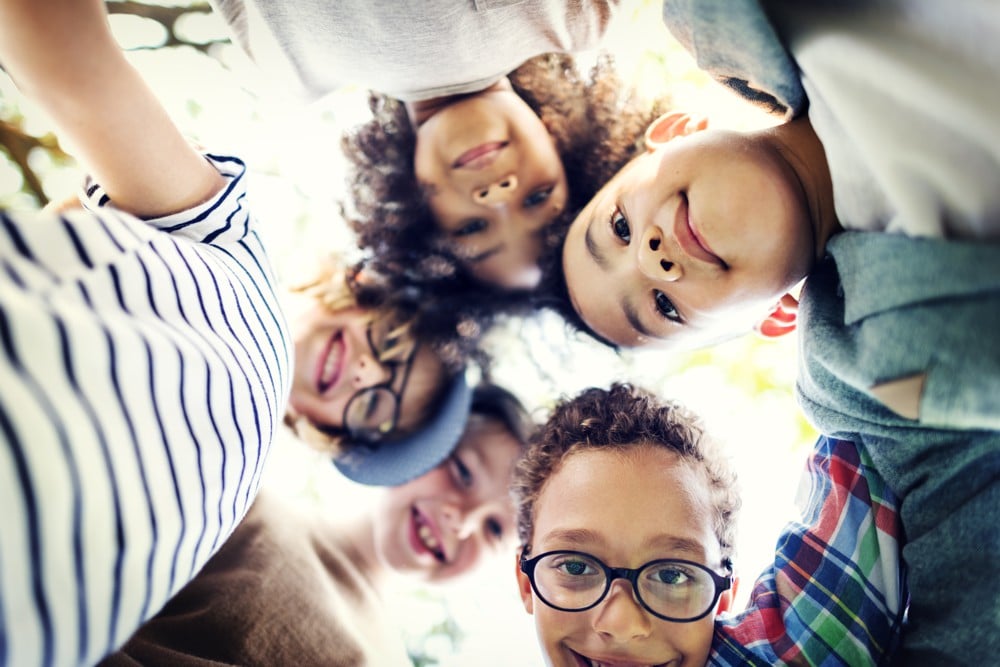 Who can be a Safe Ministry Rep?
A Safe Ministry Representative (SMR) must:
be 21 years or older;

have satisfactorily completed accredited safe ministry training;

hold an unconditional Working With Children Check (all WWCC must be verified with the NSW Office of the Children's Guardian);

have an email account (for administrative purposes);

have good administrative skills;

be capable of maintaining a computer spreadsheet; and

must not be bankrupt or mentally ill, or otherwise incapable of acting in the capacity of Safe Ministry Representative.
It is recommended that the SMR is not a member of the parish staff or related to a member of the parish staff. Otherwise, a parishioner might feel uncomfortable speaking to the Safe Ministry Representative about concerns regarding a staff member. 
The Safe Ministry Rep is appointed by the Senior Minister of a parish, with the agreement of the Parish Council. The Registry and ODSM need to be notified of any change of SMR by using this online form:
Change of Safe Ministry Rep form
Where can SMR's find support?
The ODSM has a part time staff member who is the first place for SMR's to ask all sorts of questions about their role, responsibilities and implementing Safe Ministry policy in parishes – The Safe Ministry Parish Consultant.
Currently that is Archdeacon Neil Atwood who can be contacted via the Contact page.
Newsletter
The Parish Consultant regularly sends informative newsletters to all Safe Ministry Reps. Archives of those newsletters can be found here
Facebook Group
There is a private Facebook Group for Safe Ministry Reps where you can interact with other SMR's and the Parish Consultant.
That group is available here: https://www.facebook.com/groups/173114257798286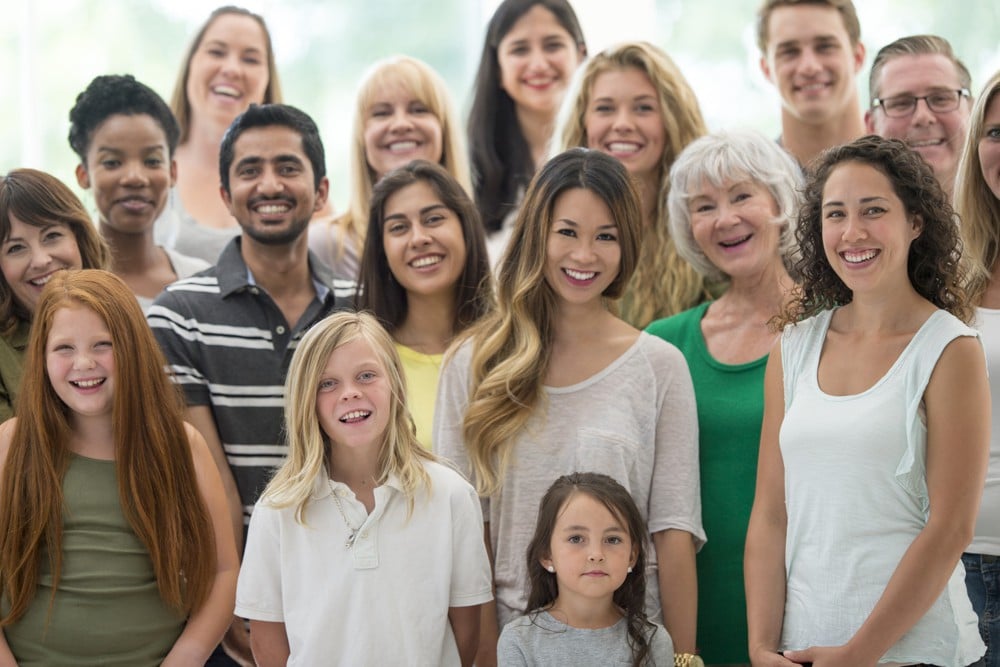 What is an SMR responsible for?
A good part of the role Safe Ministry Rep is administrative, but there is quite a bit more to the role than just that.
According to the Safe Ministry to Children Ordinance 2020, an SMR has the following functions:
to ensure compliance by the minister or the minister's delegate with the Ordinance in respect to church workers undertaking ministry to children within the parish, and
to create and maintain in a secure manner the records that are required to be created and maintained by the minister under the Ordinance as a screening authority, and
to provide a report, at least annually to the parish council, that includes current policies and practices, and any suggested changes, to ensure the safety of children involved in the activities of the parish and such other matters as may be prescribed by the Safe Ministry Board, and
to report to the Director of Safe Ministry, and in the case of a church worker, to the minister and any applicable delegate of the minister, knowledge or reasonable suspicion that a child who attends or has attended any activity of the parish has suffered child abuse or is at the risk of harm from child abuse from a church worker.
Safe Ministry Reps should be familiar with the contents of the Safe Ministry Blueprint for Churches.
Resource Documents And Forms For Safe Ministry Reps
Other useful information and documents for Safe Ministry Reps
Quick links and info for Safe Ministry Reps
A common question is: do our clergy/assistant ministers/youth ministers/children's ministers/student ministers/MTS apprentices/etc need to do the volunteer Safe Ministry Check?
Here is the item from the February 2022 Newsletters:
Exactly what Safe Ministry information are you required to keep for the ordained and authorised lay ministers who work in or attend your church?
Definitions:
For clarity, Sydney Diocese has two categories of workers in our churches who are treated differently to the volunteers in those churches.
Clergy – clergy (male or female) who are active in ministry (paid or honorary) are licensed by the Archbishop to function in that way.
This includes your Rector (Senior Minister), any assistant ministers, clergy employed in an organisation in the Diocese and retired clergy who are still active in ministry who may attend your church.
Lay Ministers – these are non-ordained people who work in usually-paid pastoral roles in our churches. They might be kids/youth ministers, MTS apprentices, Student Ministers, Seniors workers, etc, etc. They must be authorised by the Archbishop to exercise their role.
Both those groups of people are screened by the Diocese as part of their application for a licence or authority. That screening process is much more rigorous than the Safe Ministry Check that is done by our volunteers.
I am very aware of these processes as I do most of the screening for male clergy and lay ministers in the Western Region in my role as Archdeacon.
What records should be kept?
So when it comes to keeping Safe Ministry data on these people in your church, you should obtain their WWCC info and Safe Ministry Training info and keep that as part of your Safe Ministry Records. They need to be current in both to stay licensed/authorised.
BUT, when it comes to the Safe Ministry Check, there is NOTHING for you as SMR to enter in your records for licenced clergy or authorised lay ministers. That is all handled by the Diocese (the ODSM and the Registry) as part of the application process to be licensed or authorised.
A couple of diligent SMRs have recently raised the question: how do they know who has a valid licence or authority in their church, and should they be seeking to sight a licence or authority document?
Here are the answers:
While clergy and lay ministers are given a document that states they are licensed or authorised, for privacy reasons, you should NOT request to sight that document.
Instead, please mange this by following these guidelines:
Clergy:
Your Rector/Senior Minister – Assume he is licenced! He would not be permitted to hold the position he has if he was not.
Assistant Ministers – similar to Rectors, but if you are not sure, ask your Rector if they are currently licensed, as they would have initiated the application for the assistant's licence.
Retired clergy – If in doubt, ask them directly (nicely) if their licence is current. Most will have what is called a General Licence. If you suspect there may be a problem, contact me (Neil) for confirmation.
Lay Ministers:
This can be a little loosey-goosey as some Rectors can be slow to apply for the authority for their Lay Ministers (especially MTS apprentices/ministry interns and student ministers).
If you want to be certain your Lay Ministers are authorised, ask your Rector directly. If they are, the Rector would have been sent a copy of the authority. Again, do not ask to see the authority, as it may have sensitive information included on the document.
There is currently no publicly viewable list of licenced/authorised people in the Diocese, but the systems in place are quite robust and Rectors are getting better about arranging for the relevant paperwork to be done.
In the end it is the Rector who is responsible for making sure the people engaged in ministry in his church have been appropriately screened and licenced or authorised for their role (or in the case of volunteers, have an SMC clearance), so they are the best source of confirmation about the status of clergy or lay ministers in your church.
The recent Royal Commission into Institutional Response to Child Sexual Abuse is impacting many aspects of how we do Safe Ministry, and record keeping is one of those areas.
A common question is how long do we have to keep attendance records and similar documentation.
The new recommendation is:
A copy of permission slips, records of attendance and other such data that you collect should be kept securely at the church for at least 45yrs (as recommended by the Royal Commission) but ideally would be kept indefinitely. You may choose to scan this information to save it electronically (then carefully dispose of the paper documents).
When storing information that contains sensitive data (such as permission forms) you should consider the following:
The file(s) should only be accessible to people with a genuine 'need to know'
Multiple backups should be made and securely stored in different locations. Strong passwords must be used.
Create a standardised approach to storing and backing up all electronic Safe Ministry data
Given the space issues with keeping paper copies of such documents over such a long time, we recommend that a protocol be developed to scan any paper documents to a format such as PDF and carefully filed and backed up.
This should be carefully and conservatively thought through to take into account the unique challenges of storing electronic data for that long.
Can we use electronic forms for Safe Ministry purposes?
The short answer is 'yes' – just as so many other areas of our life are going online, there is no reason why we can't streamline Safe Ministry processes.
Here are the key points to be aware of:
Choose HOW you put forms online carefully.
Putting a Word or PDF form up on your website for downloading and completing is easy and low risk, but that option is not a true online form, as the document still has to be printed and manually signed. For a true online form you should avoid most 'free' options such as Google Docs. This is because nothing online is genuinely free. In Google's case, they retain all rights to your data (even if you delete it!) and this has serious privacy implications for sensitive information that we are likely to collect. Look at a low-cost tool such as Wufoo as a much better option, and create/display your online form in a secure environment that can then export that data in a number of formats for you use as you need.
What about signatures?
This is managed in online forms with a well designed notice before a box is ticked to indicate agreement to a set of conditions. What we are after when we seek a signature on a paper form is a clear indication of consent to a set of conditions. So long as we clearly seek the same type of agreement, the method of agreeing can be a tick box or something similar.
So wording of such a notice might run something like:
"I declare that by ticking the box below that I am a parent or legal guardian of [field for entry of childs full name], and that I agree to my child attending and participating in the [name of event or activity] as described above, and that I have already completed the [Name of church] enduring permission form.
[tick box] [Field for full name of parent/guardian]
I understand my IP address will be recorded and retained with this form."Note: that is just some suggested wording, you may need to adapt it to your own use.
Storing the results.
Storing the results from online forms should be handled in a similar way to paper documents that contain sensitive information:

The file(s) should only be accessible to people with a genuine 'need to know'
Multiple backups should be made and securely stored in different locations. Strong passwords must be used.
Create a standardised approach to storing and backing up all electronic Safe Ministry data