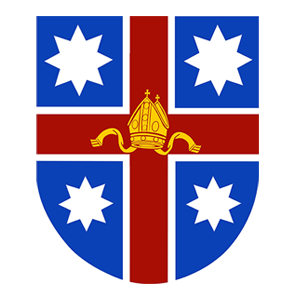 General Synod - National Anglican Family Violence Project
General Synod has commissioned a survey in order to hear from those who have been impacted by domestic and family violence who also have had a connection with the Anglican Church.
The following is an open letter to people who identify themselves as Anglican or have an association with an Anglican church:
September 2020
Dear Brothers and Sisters,
Re: National Anglican Family & Intimate Partner Violence Study The Experience Survey
Will you take part in an anonymous online survey to help us all build a more supportive Anglican Church for people who have experienced intimate partner violence?
Our Church is committed to supporting safe and loving homes and safe churches. Recognising that intimate partner violence, which forms part of domestic and family violence, is a serious and widespread problem, with enormous individual and community impacts and social costs – and that the Church is not immune – our Church seeks to improve our policy and practice to respond to these difficult issues.
Do you consider yourself an Anglican, or have an association with the Anglican Church – either historic or current? Have you had an experience of domestic abuse i.e. violence from an intimate partner? If you answered 'yes' to these two questions, we humbly ask that you consider sharing your perspective. If you know someone who fits this description, please consider passing on this request. This anonymous online survey contains questions about demographics (such as age and gender), personal experiences of intimate partner violence and ways in which the Anglican Church featured in your story.

A small number of people will also be interviewed in depth face to face. At the end of the online survey, you may indicate if you are available to be interviewed.
The Anglican Family Violence Working Group has engaged NCLS Research to undertake the research which is titled the National Anglican Family Violence Project. There are three studies that make up the project. Further information for participants is provided by the NCLS Research team. Once you have reviewed this information using the online link, I encourage you to complete the survey.
Grace and peace in Christ Jesus
Reverend Tracy Lauersen,
Convenor: Family Violence Working Group, Anglican Church of Australia
E: fvwg@anglican.org.au
About the Family Violence Working Group: anglican.org.au/our-work/family-violence/
About the Project: ncls.org.au/research/NAFVP